Former Hearts of Oak board member Dr Paul Poku Sampene Ossei has accused board members Vincent Sowah Odotei and Alhaji Akanbi of destroying the club.
The senior pathologist at the Komfo Anokye Teaching Hospital in Kumasi has been hurt by recent happenings, resulting in confusion at the club's secretariat on Wednesday morning when angry supporters stopped administrative staff from executing their duties.
Hearts supporters expressed their anger at the club's leadership after the resignation of majority of the club's technical team with head coach Kosta Papic and goalkeeper's trainer Ben Owu exiting, a week after assistant coach Asare Bediako resigned.
The former Hearts chief blames the supporters for the current situation as they have very little say in the running of the club.
"Hearts fans failed to buy the shares and majority of the shares is held by one person. We failed with the floatation of the shares.
Hearts don't have a board. Togbe Afede XIV has his own men in the board who are like rubber stamps. They only work on what Togbe desires and will please his interest. The situation is such that if he (Togbe) as the majority shareholder is not ready to relinquish his shares, there is no way a change in how things are at the club will be realized," he said on Nhyira FM.
With a keen interest in the current happenings at Hearts, Dr Osei Sampene blames former deputy Communications Minister Vincent Sowah Odotei and Alhaji Braimah Akanbi for the poor running of the club.
"The supporters are hurt and complain to some of us when they see us. We will not sit and watch Alhaji Akanbi, Sowah Odotei and others to run the club down."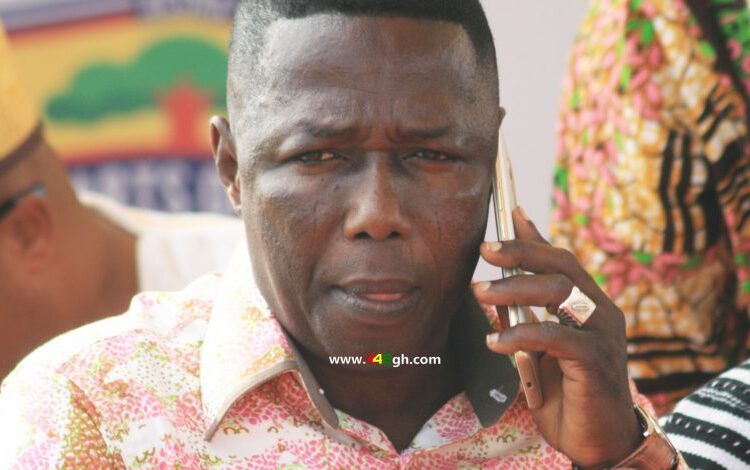 The National Chapters Committee have called for a meeting with the Board Chairman Togbe Afede XIV to discuss the current situation at the club and their displeasure at his leadership.
Hearts who are yet to win any laurel since 2009 currently lie 11th on the Ghana Premier League table with 17points.
Source: myjoyonline.com